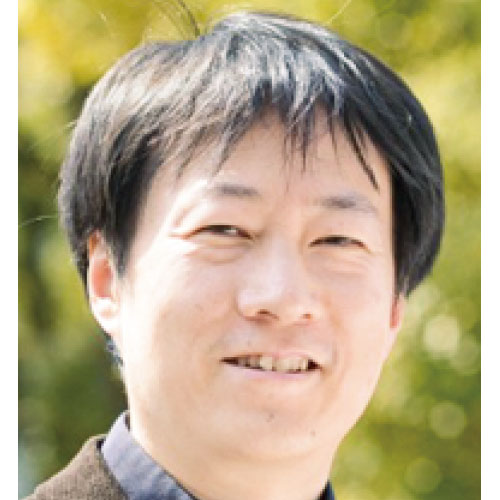 Principal Investigator:Taro Nakamura
FAX:+81-6-6605-2576
Sub-Core Facility 1:Faculty of Life Sciences, Hiroshima Institute of Technology
Sub-Core Facility 2 (Backup):Natural Science Center for Basic Research and Development, Hiroshima University
概要
Overview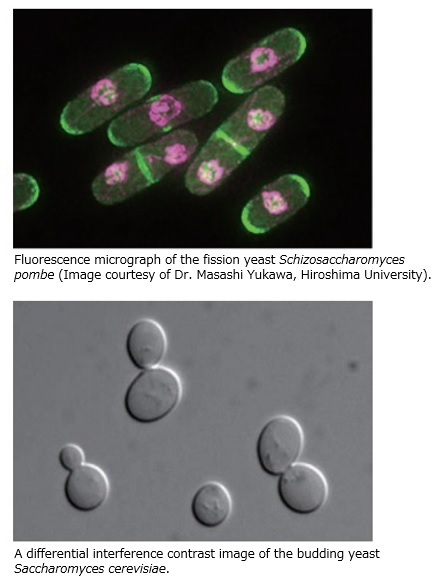 Yeast is an important eukaryotic model organism. Particularly, for Schizosaccharomyces pombe, a fission yeast, and Saccharomyces cerevisiae, a budding yeast, various experimental methods and research resources for genetic, biochemical, and molecular biology studies have been developed, including recombinant DNA technology. There are several examples of mechanisms that have been elucidated based on yeast research, such as cell cycle, intracellular protein transport, and autophagy. In addition, yeast is the first eukaryotic organism for which the genome project was completed. It has rich databases of genome, transcriptome, proteome, and other omics information, and plays a leading role in post-genome research. Alternatively, applied studies are also actively conducted in brewing and fermentation industries.
In NBRP-Yeast/YGRC (Yeast Genetic Resource Center), the core facility, Osaka City University and the sub-core facility, Hiroshima Institute of Technology collect preserve, and provide various resources of fission yeast and budding yeast, respectively. The other sub-core facility, Hiroshima University is in charge of backing up the above resources. Through these activities, YGRC has become one of the top international yeast resource centers. In the 4th phase of NBRP, while continuing the existing activities, we aim to enrich genome-wide resources and high-demand timely resources to further improve the quality of our resources.
Available Resources
In fission yeasts, we can provide approximately 15,000 strains, including cell division- and sexual reproduction-related mutants, gene knock-out strains, GFP fusion gene expression strains, and conditional lethal mutant strains. We also can offer yeast strain sets according to the applications. In DNA resources, we can provide full-length cDNA clones (approx. 1,600 clones), genomic DNA clones (approx. 59,000 clones), genomic DNA and cDNA libraries, and various plasmid vectors (approx. 1,400 clones).
For budding yeasts, approximately 14,000 strains are available, including mutant strains related to cell cycle, cell wall synthesis, autophagy, and meiosis specific DNA recombination; ribosome synthesis related strains; series of genome-wide chromosome partial duplicated strains; series of double knock-out strains of various sets of protein phosphatase genes; conditional mutant collection by auxin induction degron method; DNA barcode strain collection; and model budding yeast mutant strains other than S. cerevisiae. Additionally, we offer genome-wide single gene overexpression resource named gTOW6000 (approx. 5,800 strains) and various plasmid vectors (approx. 6,300 clones).
Subjects in the NBRP programs "Genome information upgrading program" and "Fundamental technology upgrading program" related to "Yeast"
【 Genome information upgrading program 】
| | |
| --- | --- |
| FY2005-FY2006 | Genome Information Upgrading Program : FY2002-FY2006 |