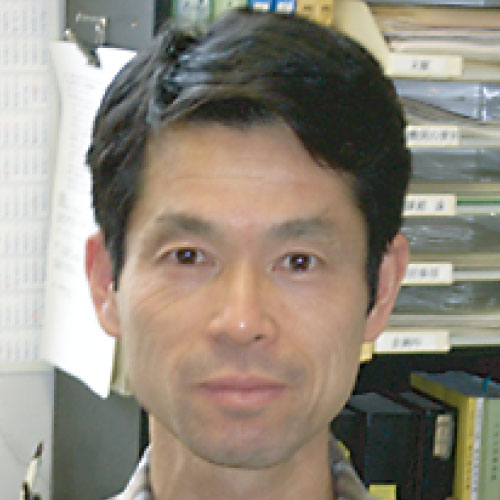 Sub-Core Facility 1:Faculty of Science, Gakushuin University
Sub-Core Facility 2:Faculty of Textile Science and Technology, Shinshu University
概要
Overview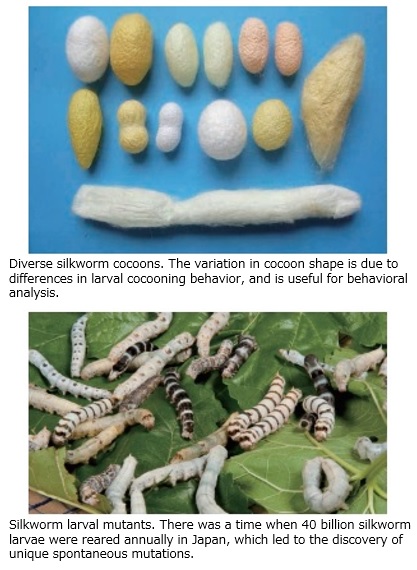 The silkworms (Bombyx mori) can not survive themselves without human support. It is a unique genetic resource in Japan as well as valuable resource in the world because it is maintained and preserved systematically as a strain only in Japan. Because of this background, a large number of natural mutants have been discovered and become the core of current NBRP silkworms. Among the stock, mutants have been discovered one after another that can be used as models of human genetic diseases. In addition, advances in silkworm genome analysis have led to the elucidation of genes involved in insect-specific functions such as food habit and preference (selection), resistance and susceptibility to viruses, fungi, and bacteria, and diapause. Because new pesticides are expected to be developed, it is a good insect model for controlling agricultural pests. Furthermore, there are no common diseases with humans, and breeding techniques are easy and inexpensive owing to the techniques developed through sericulture. Therefore, genetically modified silkworms are used for the production of useful substances (insect factories), and as an alternative animal for experimental animals for toxicity tests and drug screening.
In this project, Kyushu University and Shinshu University collect, preserve, and provide living organisms. Gakushuin University collects, preserves, and provides DNA resources. In addition to providing services and support in terms of breeding methods and management techniques for researchers who have no breeding experience, we also supply silkworms for users involved in educational and cultural activities for silkworm users.
Available Resources
Kyushu University offers approximately 500 silkworm strains, including the p50 strain (Fig. 1), which is a standard strain used for genome information analysis. Shinshu University offers wild silkworms such as Antheraea yamamai, A. pernyi, and Samia cynthia pryeri. Gakushuin University provides more than 190,000 clones of genomic DNA libraries (Fosmid, BAC) and cDNA libraries of B. mori and related species.
Subjects in the NBRP programs "Genome information upgrading program" and "Fundamental technology upgrading program" related to "Silkworms"
【 Genome information upgrading program 】
【 Fundamental technology upgrading program 】