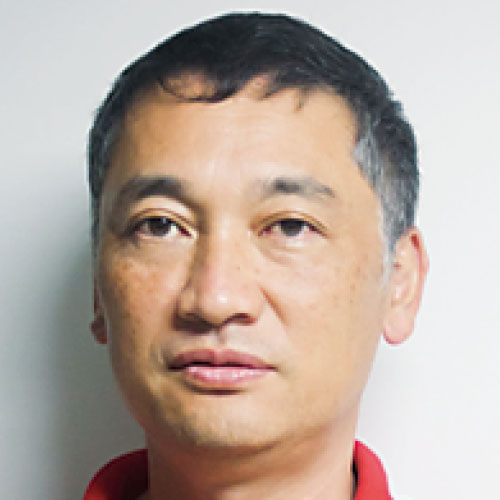 Sub-Core Facility 1:National Institute for Physiological Sciences, National Institutes of Natural Sciences
概要
Overview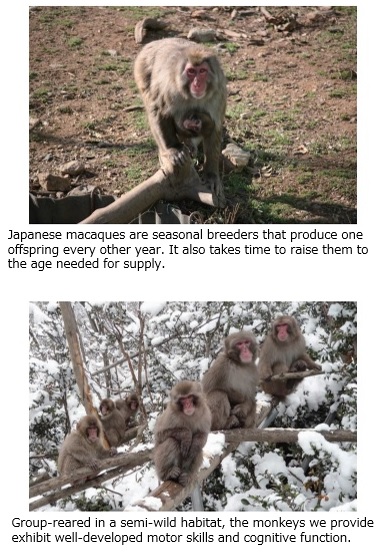 The Japanese macaque is a middle-sized monkey similar to the rhesus macaque and the long-tailed macaque. These are all classified into the genus Macaca and belong to the Cercopithcinae. Monkeys of the genus Macaca, so-called macaques, are relatively close to humans and are indispensable experimental animals for research on higher brain functions, infections/immunology, and regenerative medicine.
The Japanese macaques, which are indigenous to Japan, have often been used in the fields of neuroscience and physiology in Japan. They have a very high level of curiosity and are temperate in nature. In addition, Japanese macaques are genetically less variable and exhibit more complex cognitive functions than other macaque monkeys that commonly inhabit Southeast Asia. Because the amount of ecological, behavioral, genetic and morphological literature available concerning Japanese macaques is the largest for all monkey species, it is regarded as an extremely useful experimental animal.
In the 4th phase of NBRP, the core facility, Kyoto University Primate Research Institute, keeps promoting the project, jointly with the sub-core facility, National Institute for Physiological Sciences. When providing Japanese macaques, we conduct the following basic tests: body weight and appearance, tuberculin reaction, Shigella, salmonella, simian varicella virus antibody, B virus, and simian retrovirus. In addition, monkeys are sorted in advance according to the research purpose such as sex, age, and physical characteristics to meet the needs of researchers.
Subjects in the NBRP programs "Genome information upgrading program" and "Fundamental technology upgrading program" related to "Japanese macaques"
【 Genome information upgrading program 】
【 Fundamental technology upgrading program 】