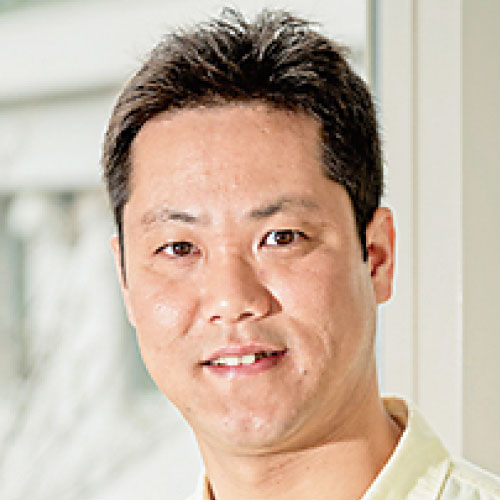 Sub-Core Facility 1:KYOTO Stock Center, DGRC, Kyoto Institute of Technology
Sub-Core Facility 2:Kyorin University, School of Medicine
概要
Overview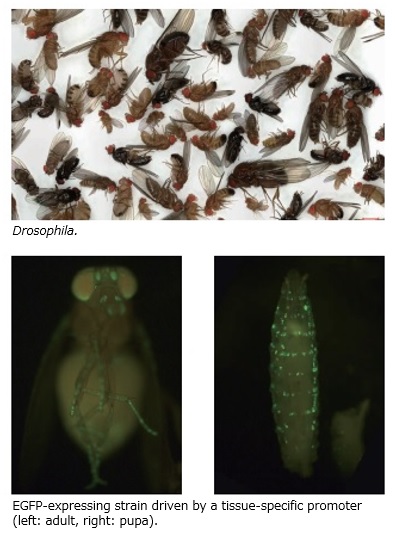 Drosophila has a 110-year history as a life science research material. In addition to the ease of mass rearing and short life cycle, it has the following advantages: 1) The genome is compact compared with the complexity of the body plan such as formation of various tissues and organs. 2) Life phenomena at an individual level can be analyzed from the functions of genes/genomes. 3) Annotation of the genome sequence is accurate, and expression data of various genes in tissues and at developmental stage are accumulated. 4) Genetic engineering methods such as modified gene introduction and conditional regulation of the expression of such genes have been developed.
This project aims to comprehensively preserve and manage genetic resources such as various Drosophila organisms and DNA clones, and provide them widely to the research community. The core facility, National Institute of Genetics and the sub-core facilities, Kyoto Institute of Technology and Kyorin University are responsible for collecting, preserving, and providing live resources. As a result of NBRP operations in the past 15 years of the three phases, this has become world's largest stock center. While fulfilling our international responsibilities, we aim to collect resources and improve quality in response to the demands. This contributes in accelerating the advanced research activities of the user community.
Available Resources
We maintain approximately 45,000 strains, including mutant strains, genome editing related strains (FlyCas9), RNA interference (RNAi) strains, spontaneous mutant strains of Drosophila wild species, and close relative of Drosophila melanogaster. We also have approximately 260,000 different cDNA, genome DNA clones, and Cas9 plasmids. The National Institute of Genetics collects, preserves, and provides RNAi and FlyCas 9 lines; Kyoto Institute of Technology is responsible for Drosophila wild strains, mutant strains, genetically modified strains, and cryopreservation of selected strains; and Kyorin University is in charge of wild, mutant and transgenic strains of closely related Drosophila species. In Drosophila, approximately 70% of the 13,936 protein coding genes have homology with human genes. In addition, gene networks are also conserved. Therefore, it has been widely used as a basic research material for diseases in recent years (Nature 542: 246-250, 2017). In addition, in species differentiation mechanisms such as lethality, infertility, and sex ratio skewness of interspecific hybrids with closely related species, elucidation by advanced research methods of Drosophila is expected (Trends Genet 33: 68-80, 2017). Drosophila is also an advanced research resource for proteome analysis (Nature Genet 38: 1440-1445, 2006).
Subjects in the NBRP programs "Genome information upgrading program" and "Fundamental technology upgrading program" related to "Drosophila"
【 Genome information upgrading program 】
【 Fundamental technology upgrading program 】