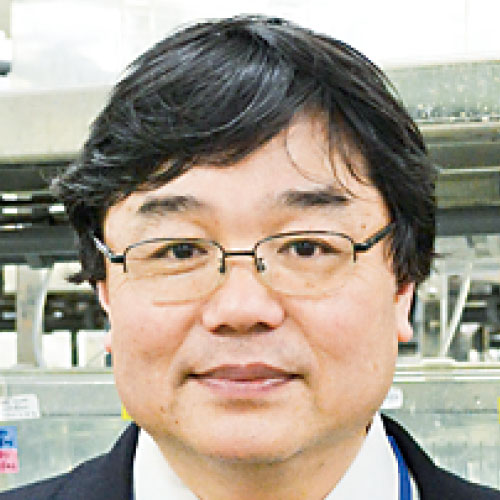 Sub-Core Facility 1:Genetic Resource Center, National Institute of Genetics
Sub-Core Facility 2:Exploratory Research Center on Life and Living Systems, National Institutes of Natural Sciences
概要
Overview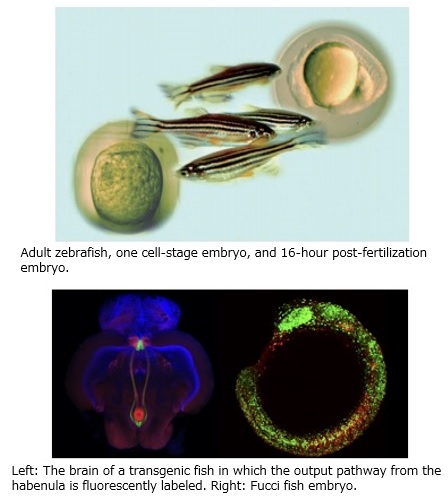 Zebrafish is classified as a vertebrate, and their embryos are transparent. Additionally, breeding is easy, life cycle is short, and introduction of mutation and genetic modification is easy. Therefore, they are used for studies on biological regulatory processes such as development and regeneration using molecular genetics and imaging technology. In recent years, reflecting the spirit of animal welfare, the demand as a substitute for mammalian models has also increased.
The number of zebrafish researchers in Japan is increasing. Accordingly, the number of mutant lines and transgenic lines generated in Japan is also rapidly increasing. An efficient sperm freezing technology has been developed on the "fundamental technology upgrading program" in the NBRP. Under these circumstances, the major aim of this project is to set up a system for collecting, maintaining and distributing fish lines for the following purposes: (1) to supply researchers in Japan with lines of their interests quickly. (2) to supply researchers in foreign countries with zebrafish lines created in Japan to increase Japan's contribution to the community. The RIKEN Center for Brain Science (CBS) as the core facility, and the Genetic Resource Center at National Institute of Genetics and the Exploratory Research Center on Life and Living Systems at National Institutes of Natural Sciences as partner organizations jointly maintain the system to collect, preserve, and distribute zebrafish.
Available Resources
The roles of the three institutes are as follows. RIKEN CBS: Strains with spontaneous and chemically or genetically induced mutant strains, transgenic strains, and wild-type strains. National Institute of Genetics: Transposon insertion, enhancer trap, and exon trap strains. National Institutes of Natural Sciences: Transgenic lines. Cumulatively, the number reaches approximately 6,000 lines.
Subjects in the NBRP programs "Genome information upgrading program" and "Fundamental technology upgrading program" related to "Zebrafish"
【 Genome information upgrading program 】
【 Fundamental technology upgrading program 】