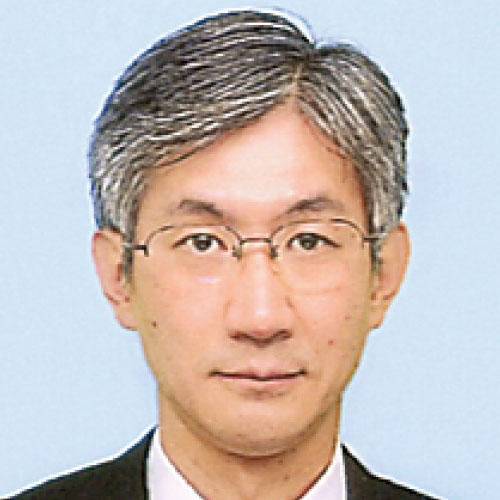 Sub-Core Facility 1:Faculty of Education and Integrated Arts and Sciences, Waseda University
Sub-Core Facility 2:School of Medicine, Yamagata University
Objectives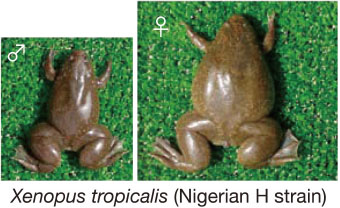 Xenopus tropicalis is a closely related species of Xenopus laevis that has been used widely as a model animal for developmental biology. The experimental system of X. tropicalis has been developed recently, by virtue of its characteristics suitable for genetic studies, such as a compact diploid genome (nearly half size of the human genome) and a short life cycle (4–6 months). The genome project has revealed that more than 79% of the genes involved in human diseases are present as orthologues in X. tropicalis (Science 328: 633-636, 2010). The gene functions can be easily examined by CRISPR-Cas9 system, which disrupts 80~99% of the target genes in founder embryos (Genes Cells 21: 755-771, 2016). Transgenesis also works quite efficiently with I-SceI meganuclese method, in which introduced transgenes are transmitted to offspring from the founder animals (Nat Protoc 1: 1703-1710, 2006).
In this project, the Hiroshima University Amphibian Research Center collects, preserves and provides living and non-living resources of X. tropicalis as the core facility. Waseda University, Nihon University and Yamagata University are in charge of strain preservation as the backup partner facilities. Under this arrangement, we are working together to improve the infrastructure of this new model animal, and to support the resource users for further development of amphibian genetics. As part of such activities, we are generating inbred lines, and hold technical training sessions on breeding methods, transgenesis and genome editing, and bioinformatics analysis every year.
Available Resources
Currently our main resources are four inbred wild-type strains, Nigerian A (a derivative from the "original" Nigerian strain used for the first genome-sequencing project), Nigerian H (genetically close to Nigerian A but easier on breeding), Nigerian-BH (previously referred as "Golden", genetically close to Nigerian A but very robust), and Ivory Coast (a robust strain genetically diverged from the Nigerian group). The whole genome sequences of these four strains are available in public (https://xenopus.nbrp.jp/NBRP_Xenopus/genome_browser.html). We are also collecting transgenic lines useful for live-imaging of stem/differentiated cells (Fig. 1, Tg(tnbb2b:GFP)1Ogino). We are supplying 3,000 frogs and tadpoles to researchers and educators every year. Genomic DNA, RNA, and marker gene plasmids are also available as part of the resources.
Subjects in the NBRP programs "Genome information upgrading program" and "Fundamental technology upgrading program" related to "X. tropicalis"
【 Genome information upgrading program 】
【 Fundamental technology upgrading program 】