Objectives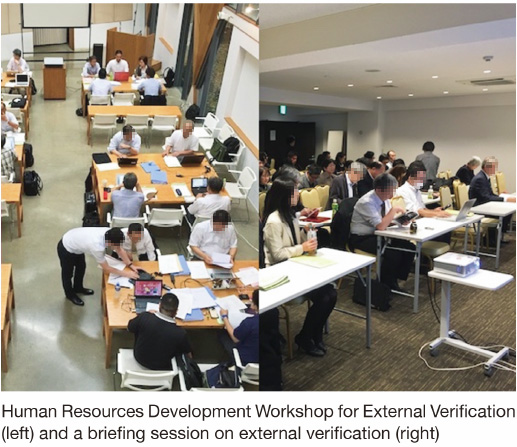 Although animal experimentations are crucial as a research platform for life science development, it is necessary to conduct them properly based on social consensus. "Fundamental Guidelines for Proper Conduct of Animal Experiments and Related Activities in Academic Research Institutions" issued by the Ministry of Education, Culture, Sports, Science, and Technology requires the animal research conducting institutions to disclose information and undergo external verification by third parties to assure the rational use of experimental animals. The Japanese Association of Laboratory Animal Facilities of National University Corporations and the Japanese Association of Laboratory Animal Facilities of
Public and Private Universities have jointly established a technical committee, and conducted external verification of animal experimentation. Fulfilling social accountability by ensuring transparency of animal experimentations in Japan is important for appropriate use of animal resources developed by NBRP. However, specialists who can review the state of animal experimentation in each institution objectively are not enough because they are required to have high level of expertise and experience. For this reason, it is necessary to strengthen the implementation system of external verification for animal experimentation. The purpose of this project is to considerably increase the number of specialists who can objectively verify the appropriateness of animal experiments conducted in research institutions including universities from the outside point of view, and to strengthen the external verification function as a mechanism to give assurance transparency and appropriateness of animal experimentation to the society.
Therefore, several types of educational workshops to train specialized personnel to promote external verification are organized concurrently with an orientation meeting on the external verification of animal experimentation for research institution in Japan widely.