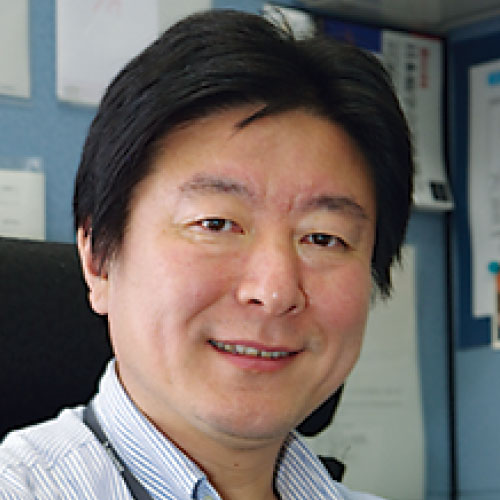 Principal Investigator:Yukio Nakamura
FAX:+81-29-836-9130
概要
Overview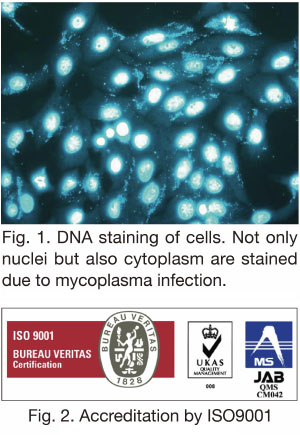 Advances in genetic engineering techniques such as gene cloning by PCR technology and development of mutant mice by combining ES cells and homologous recombination technology have dramatically driven progress in functional analysis of genes in the late 20th century. In addition, reprogramming of cells by nuclear transfer technology and ES cell culture technology have led to revolutionary iPS cell technology in the 21st century. After "era of freely manipulating genes," "era of freely manipulating cells" has arrived. Consequently, the types of cell materials are also drastically increasing.
RIKEN BRC Cell Engineering Division is focusing on accepting deposition, preserving, and distributing high-quality and diverse cell materials. Increased use of cell materials can lead to frequent cell line mix-ups and mycoplasma contamination (Fig. 1), and results from experiments with such materials can be inaccurate and non-reproducible. In our division, we have developed a highly reliable system that provides cell specimens which are confirmed to be free of these problems. We are also working to incorporate cutting-edge technologies such as animal species identification using DNA sequencing. To reduce human error in quality control, we have introduced a quality control system under ISO9001 certification (Fig. 2). In addition, we are working to enrich additional information, including characteristics and culture methods of various cell lines such as cancer cells and human disease-specific iPS cells.
Available Resources
We can provide following cells: Human cell lines including cancer cells and general cell lines derived from various animal species (approx. 2,400 lines); cell lines for gene analysis consisting of healthy Japanese-derived immortalized cell lines, Sonoda-Tajima collection cells (mainly from various races and ethnic groups in South America), and Goto collection cells [derived from Werner syndrome patients] (approx. 400 lines); and stem cell lines (approx. 5,400 lines) including human somatic stem cells (human cord blood and mesenchymal stem cells), ES cells (human, marmoset, rabbit, and mouse), and disease-specific iPS cells and healthy human iPS cells (approx. 3,100 and 480 lines, respectively) and animal iPS cells.
Subjects in the NBRP programs "Genome information upgrading program" and "Fundamental technology upgrading program" related to "Human and animal cells"
【 Genome information upgrading program 】