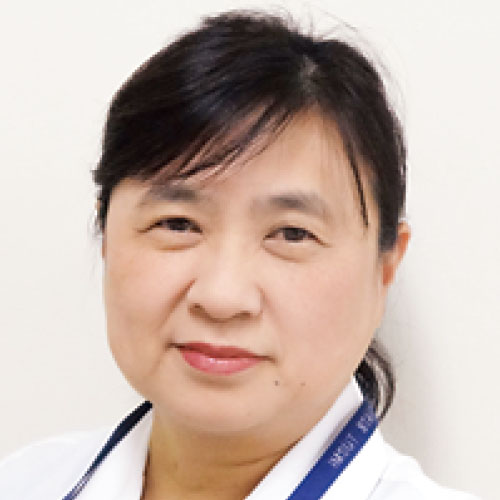 Sub-Core Facility 1:Cell Engineering Division, RIKEN BioResource Research Center
FAX:+81-29-836-9130
Objectives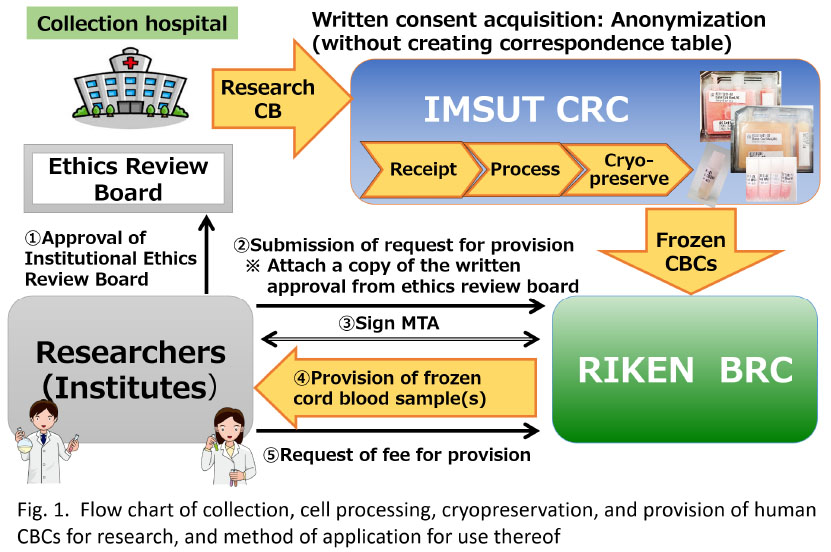 Human cord blood cells (CBCs) have been known as the source of hematopoietic stem cell transplantation for severe hematologic diseases like leukemia, and they are now widely used for research purposes in the medical and biological studies of regenerative medicine, drug development, epidemiology, infection, genetics and environmental studies.
This project provides frozen CBCs for research use, to researchers through the RIKEN BioResource Research center (BRC). The research CBs are collected with written consent in hospitals participating in this project, then transferred to the processing facility, The Institute of Medical Science, The University of Tokyo, Cell resource center (IMSUT CRC), where CBCs are processed, cryopreserved, and transferred to RIKEN BRC. Through the RIKEN BRC, research CBCs shall be provided to the researchers in need.
Available Resources
All samples in this bank are frozen after processing. Nucleated cell samples contain whole white blood cells in cord blood. Mononuclear cell samples primarily consist of lymphocytes and monocytes, but also contain CD34-positive cells. CD34-positive cell samples carry representative markers of hematopoietic stem cells, attracting attention not only in hematopoietic stem cell transplantation research and blood differentiation research but also in regenerative medicine as a source of iPS cells. For frozen cord blood, infection test [HBs-Ag, HBc-Ab, HCV-Ab, HIV-I/II-Ab, HTLV-1-Ab, Syphilis (TPHA)] and sterility test are conducted.