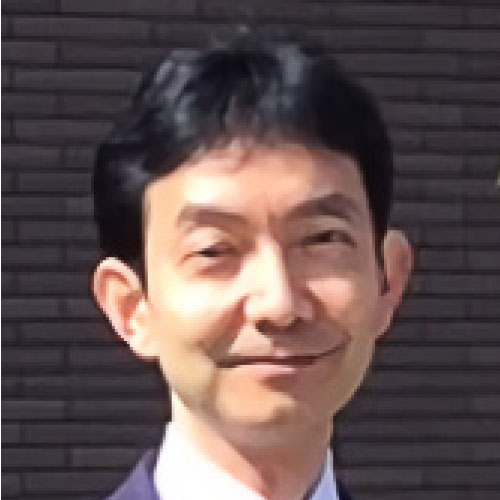 Sub-Core Facility 1:Graduate School of Integrated Sciences for Life, Hiroshima University
Objectives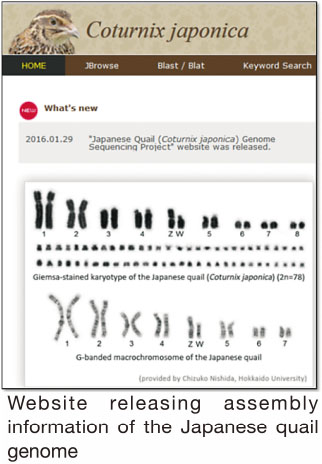 The chicken and quail are important model organisms in life sciences, which bridge the evolutionary gap between mammals and other vertebrates and serve as the main laboratory models for approximately 9,600 extant avian species. Avian Bioscience Research Center (ABRC), Nagoya University contributes to advancement of avian science research as the core facility of avian resources under NBRP.
The ABRC develops the stable system to maintain, preserve and distribute chicken and quail resources with promoting collection of bird resources available throughout Japan. We are offering high-quality resources by developing and upgrading strains under strict genetic control. Furthermore, we are working to collect new genetically modified chickens using recently developed CRISPR-Cas9 technology and develop the cryopreservation technology for germ cells. In addition, we construct the database of the resources, which is widely open to the public via the homepage, and enhance it by adding science-based information obtained using the resources. We have also generated a high quality chromosome-scale assembly of the Japanese quail genome in collaboration with the Quail Genome Consortium of Japan and published it from our homepage .
Available Resources
The ABRC distributes 38 strains and/or lines of chickens including the red junglefowl (the wild ancestor of domesticated chickens), inbred strains, and models for human diseases, and 24 lines of Japanese quail including standard lines and a variety of plumage color mutants. Moreover, we distribute transgenic chicken and quail lines that express fluorescent proteins.
Subjects in the NBRP programs "Genome information upgrading program" and "Fundamental technology upgrading program" related to "Chicken / Quail"
【 Fundamental technology upgrading program 】