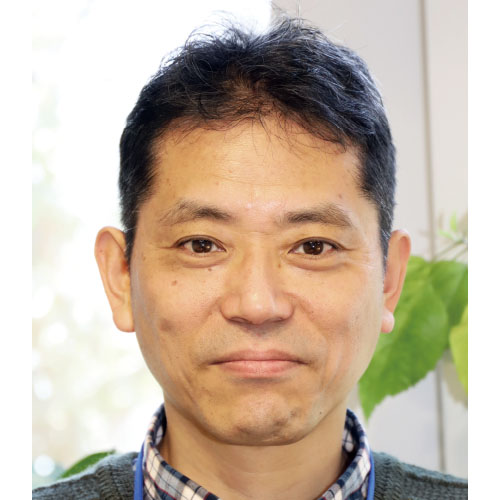 Principal Investigator:Yoshihiro Miwa
FAX:+81-29-836-9120
概要
Overview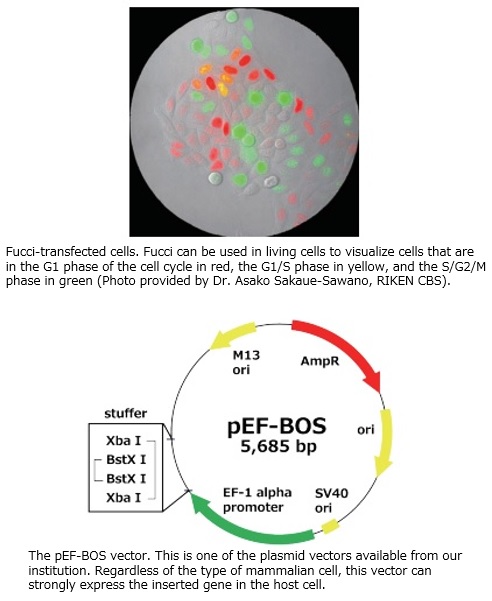 Genetic material such as plasmids, expression and reporter vectors and comprehensive clone sets of cDNAs and genomic DNAs are one of the most important and fundamental bioresources for life science research. Genetic material is now widely used in a variety life science fields ranging from basic research aiming to analyze gene function and the mechanisms involved in regulating gene expression, to applied research studies to develop therapies and drugs and produce materials.
Stock
・Research tools for imaging and genome editing:about 3,400 items
・Human cDNA and genomic DNA clones: about 600,000 items
・Mouse cDNA and genomic DNA clones: about 350,000 items
・Animal cDNA and genomic DNA clones: about 1,030,000 items
・Genomic DNA of microorganisms and mouse strains from RIKEN BRC and more.
Subjects in the NBRP programs "Genome information upgrading program" and "Fundamental technology upgrading program" related to "DNA materials"
【 Fundamental technology upgrading program 】