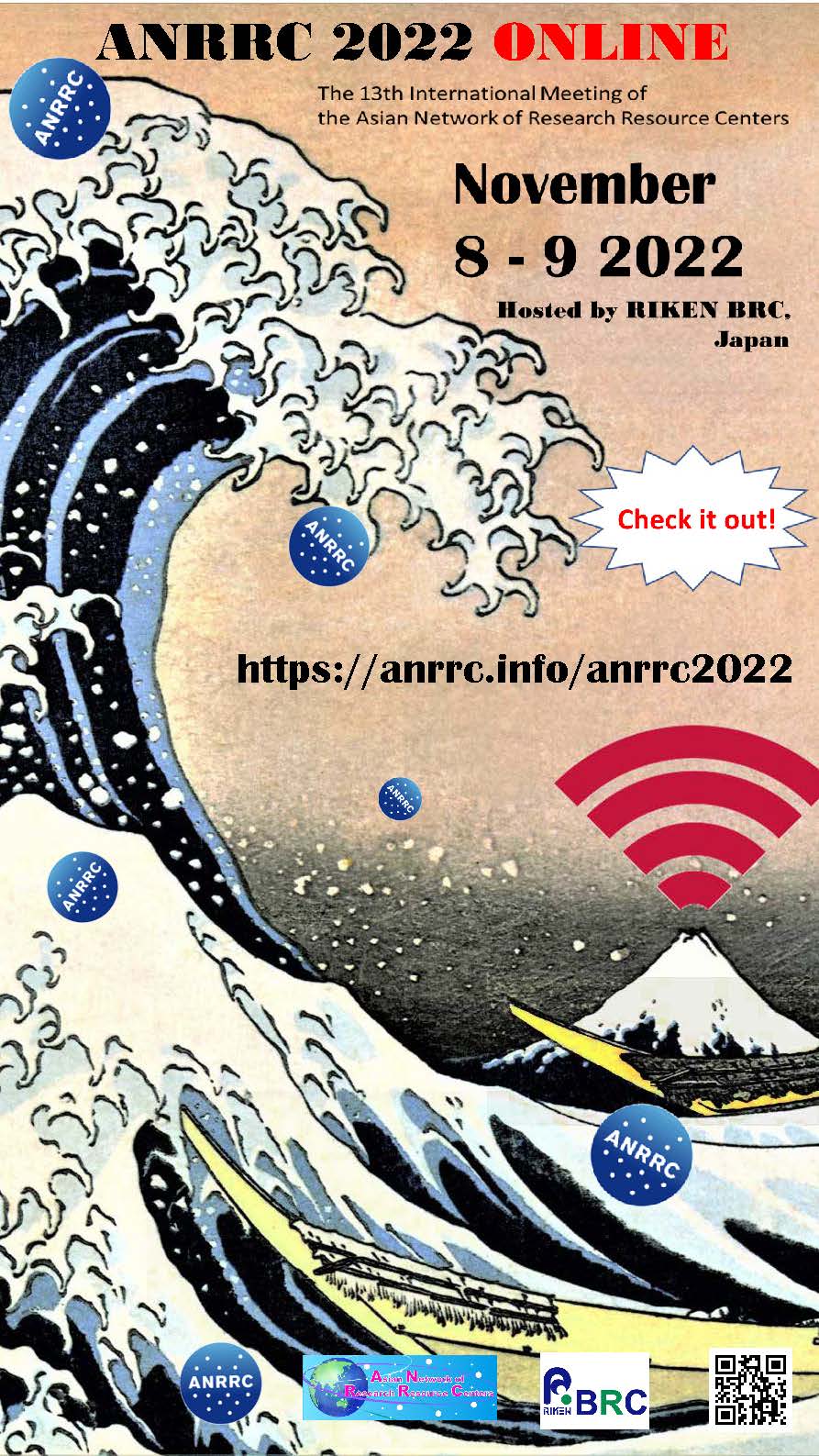 RIKEN BRC will be organizing the 13th International Meeting of the Asian Network of Research Resource Centers (ANRRC 2022), online on November 8th and 9th 2022. There will be a session featuring the NBRP on the second day of the conference.
Date:Tuesday, November 8 & Wednesday, November 9, 2022
Registration: Free of charge
Deadline for poster presentation submissions: Tuesday, October 18, 2022
For details of the conference, please visit the ANRRC 2022 website.